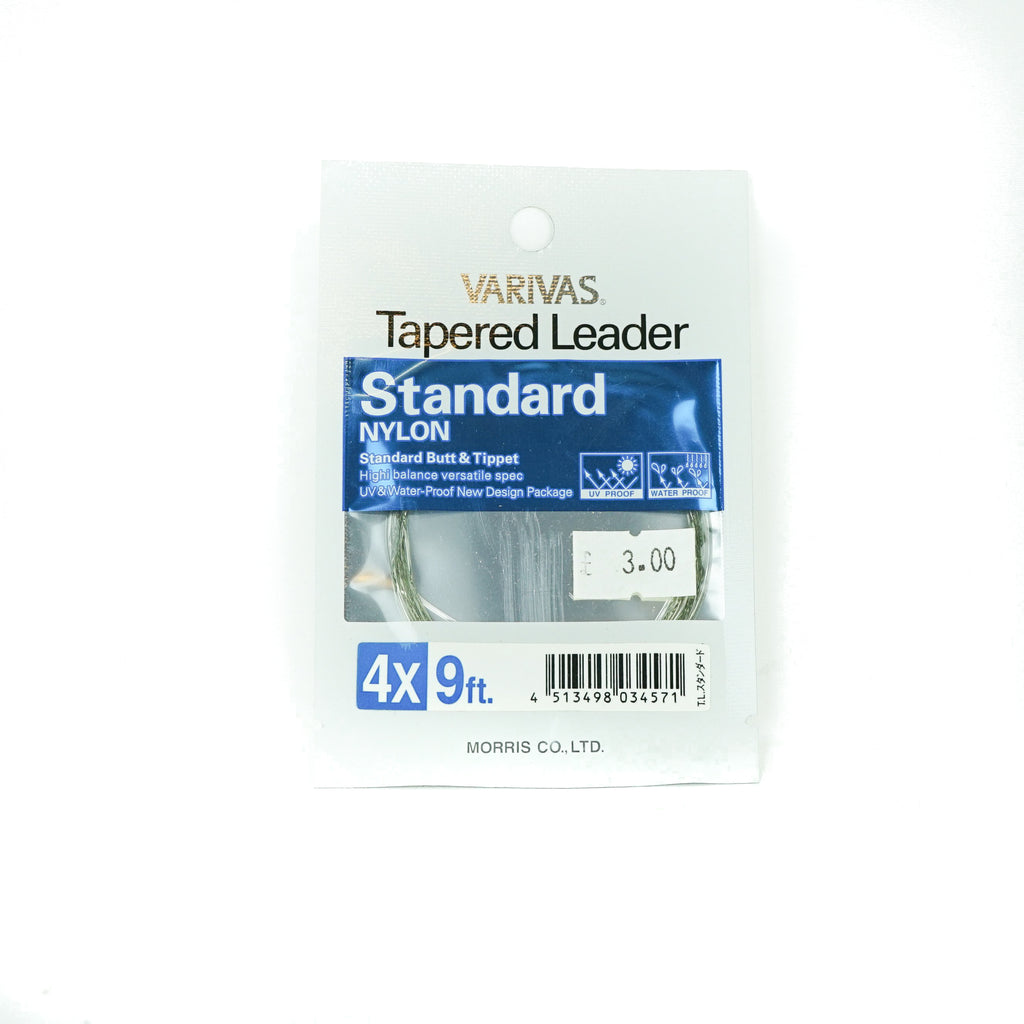 Varivas tapered leaders are ideal all rounders for stealth and river use.
Resin Coated" and "Non-Stress Coated" to insure low memory, abrasion and water resistance.
Camouflaged with a green butt section and a clear tip to aid stealth.
With 40% butt and a gradual taper over 40% and 20% point.
Size 4X only