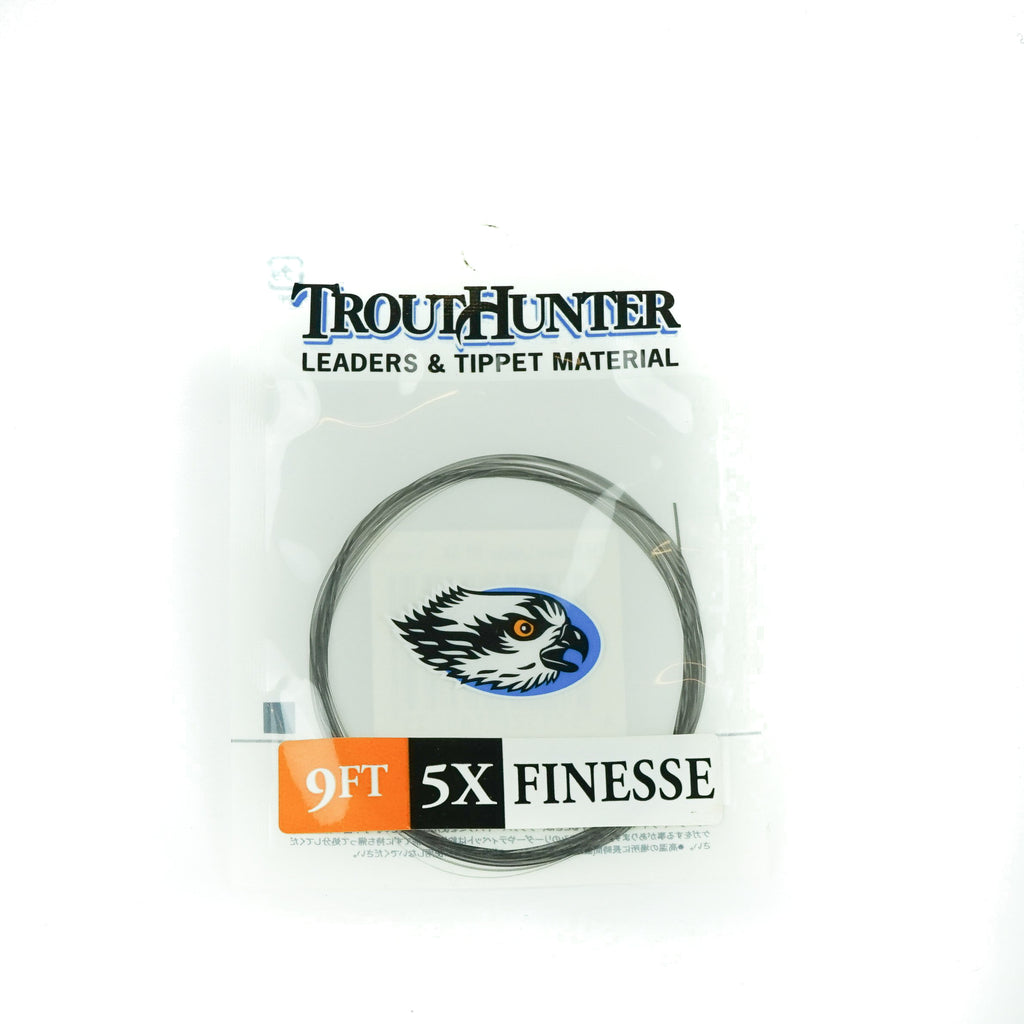 In our opinion the finest nylon trout leaders that money can buy
Fishing quick pocket water on large and small streams requires special features in a tapered leader. A thin butt, dynamic taper and long tippet perfectly accommodates these requirements. With its camouflage smokey tint for low visibility, the Finesse Taper also excels in delicate presentation and drag free drifts over spooky trout.
Available in 9ft  12ft and, for the connoisseur, 14ft  lengths, in a range of sizes. 1 leader per pack.