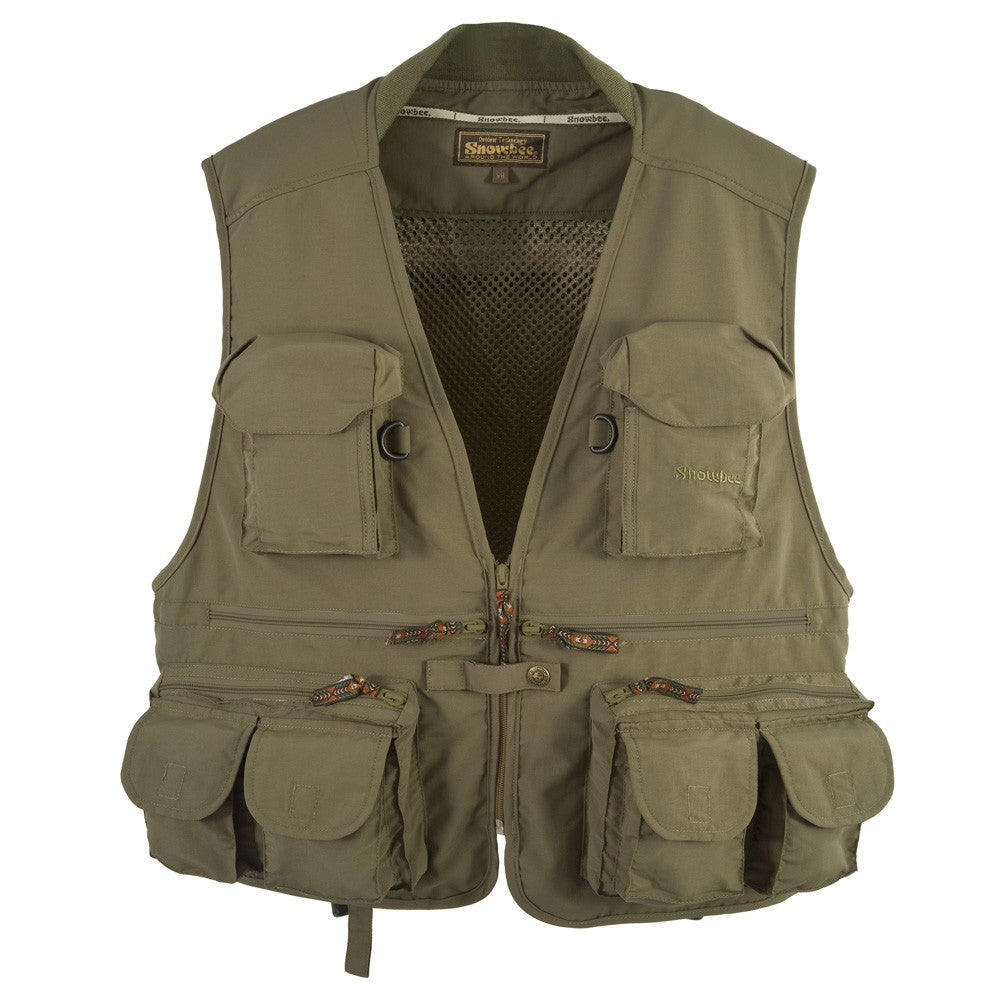 The Snowbee Classic Fly Fishing Vest is a top quality, bank length fly-fishing waistcoat and has been a Snowbee top-seller for many years. The Classic Fly Fishing Vest constructed in 100% nylon, this ultra-lightweight fabric offers comfort plus is super fast drying.
This classic vest has a rear mesh lining to keep you cool which is good for summer but anglers will need extra layers of clothes underneath in early and late seasons when the weather gets cooler. Available at Angling Direct in a size XL.
The fly fishing vest is incredibly practical with four front zip pockets and six Velcro flap pockets. There are two Velcro tippet pockets and large rear zipped pocket for waterproofs. That is not all! There are also five internal pockets including a glasses pocket for your sunnies and a secure zipped pocket.
Coming in the perfect colour for carp anglers, the olive green shade keeps you camouflaged when at the bank.