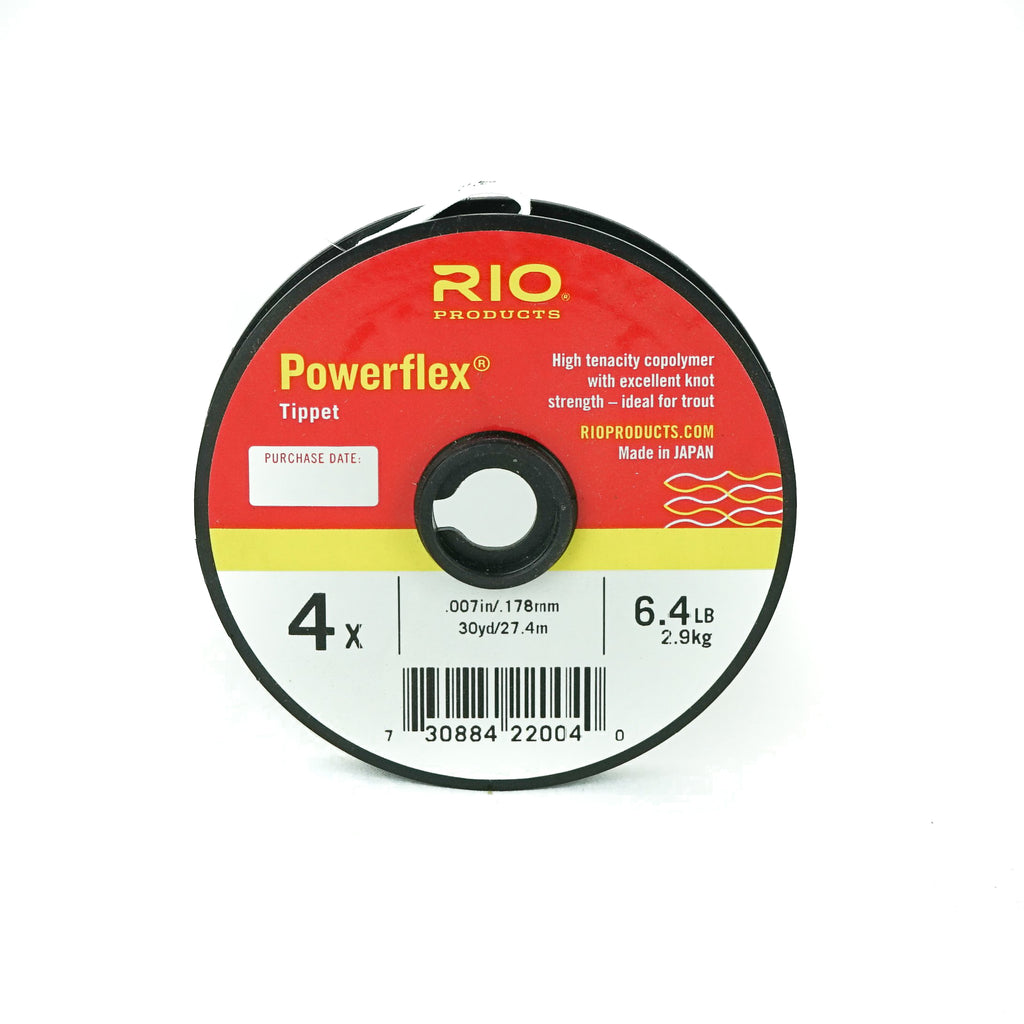 RIO Powerflex Tippet Spools are constructed of a high-tenacity copolymer with excellent knot strength, abrasion resistance, stretch and suppleness.
The light gray colour provides superb camouflage in any aquatic environment.
Great interlocking spools and a patented spool band to reduce tangling. Each band coded with diameter and breaking strain for fast changing.