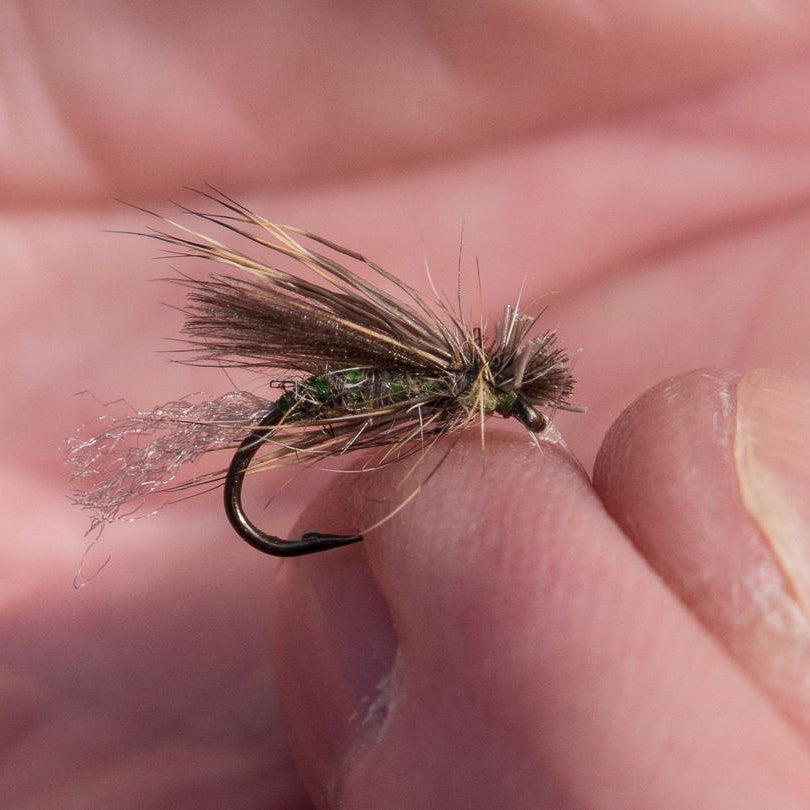 The Grannom 'Brachycentrus subnubilis' sedge is one of the fist notably consistent hatches of fly life to appear on our rivers in the spring. In the spring sunshine it offers one of the first opportunities for votaries of the dry fly. It would be remiss to not have a suitable imitation in one's box.
Brachycentrus Subnubilis In the Flesh.
Here David Pilkington, head instructor at the Arundell Arms, shows us how to tie his version of a Grannom emerger -  Deadly in the right hands.  
Materials required:
Kammassan B110 or B100 size #12 or #14
Roe Deer Hair (winter)
Pearl Mylar ribbing
Grey Polypropylene yarn
Fine Olive or Grey Tying thread (Veevus 14/0)
Light brown dubbing
Natural grey squirrel dubbing
 David Fishing on the river Wolf in March. Searching for a rising fish with his pattern attached.
 Irresistable. A spring brown trout that couldn't resist David's pattern.